BCIB report states how captive companies have continued to outperform their U.S. commercial casualty peers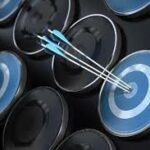 A new report has delivered further evidence of the efficacy of captive insurance, outlining how their use in Bermuda and two Caribbean countries saved their corporate owners demonstrably on insurance costs, when compared to use of commercial insurance.
They delivered far better underwriting results and return on revenue, according to the report published by AM Best.
Rated Bermuda captive insurance companies, together with those in Cayman Islands and Barbados have continued to outperform their US commercial casualty peers, as evidenced by a combined ratio approximately 13 percentage points better, over the most recent five-year period, according to the report.
The new report, "Rated BCIB Captives Still Outperforming Commercial Peers," states that the hard insurance market has provided ample growth opportunities for the Bermuda, Cayman Islands and Barbados captive industries.
Read more, click on this link: Report highlights Bermuda's captive merits – The Royal Gazette | Bermuda News, Business, Sports, Events, & Community |