Bermuda captives can benefit from emerging risks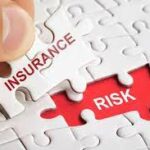 Bermuda is in a unique place to benefit from the challenges of the post-COVID-19 world, as new risks emerge and make the industry think about how to cope with them.
A panel discussion at the Bermuda Captive Conference addressed some of these emerging issues, with contributions from Gavin Woods, partner at Carey Olsen; Nicolas Plianthos, senior vice president at Marsh Management Services; and Colin Kelley, managing director of Ed Broking Bermuda.
Moderated by Oceana Yates, senior vice president – captives at Davies Captive Management, the panel agreed that captives are increasingly being seen as a solution for a wide range of emerging issues for the insurance industry, both globally and on Bermuda in the post-pandemic era. 
Read more, click on this link: Bermuda captives can benefit from emerging risks (captiveinternational.com)